SAP: hybris acquisition reflects changing nature of CRM world
Acquisition propels SAP into heady world of cloud e-commerce but analysts and rivals urge caution
SAP has billed its latest acquisition of Zug, Switzerland-based firm hybris, as the means by which it will propel itself into the heady, $37bn world of e-commerce software and improve its customer experience.
Hybris claims to be the world's fastest growing e-commerce software company, and offers an omni-channel commerce platform incorporating web, mobile, call centre and store solutions.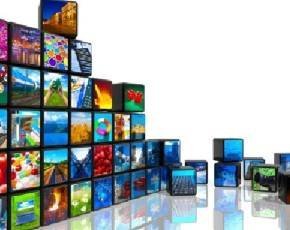 According to the company blurb, it provides a single view of customers, products and orders across multiple demand and delivery channels, made possible by state-of-the-art master data management and unified commerce processes.
Speaking to MicroScope, SAP global solution marketing lead for CRM Jamie Anderson, said that the empowerment of customers through social media meant that CRM was becoming "a backwards and broken paradigm".
"It's definitely a response to how the CRM model is changing. At Sapphire Now we were very clear that we want to be a company that helps our customers better serve their customers. I believe this acquisition fits that redefinition," he said.
"It completes the final mile to the customer. We'd always been strong in CRM and ERP but as transactions move towards the web hybris forms the final step, as we now own the transaction," added Anderson.
Hybris' commerce platform will be combined with the SAP's flagship HANA in-memory platform, analytical and cloud apps, and its Jam social software platform. The firm said this would give it a "significant edge" in delivering new levels of customer insight and engagement.
Since the acquisition is still in its early stages, details of how the hybris e-commerce technology will slot into SAP's reseller channel are still thin on the ground, according to Anderson.
The acquisition, which according to TechMarketView analyst Angela Eager probably came in with a price tag of between $1bn and $1.5bn, is the third major cloud software buy in the space of a week, following Salesforce's purchase of ExactTarget and IBM's acquisition of SoftLayer.
In a research note this morning, Eager said hybris was to some extend an acknowledgement that SAP had been found wanting when it had tried to compete effectively in e-commerce. While it was not surprising, she said, that SAP should try to buy-and-build its way into the market, "the number of different code bases in SAP is growing which will need careful management and integration".
Outspoken SAP rival NetSuite responded in stronger terms, with SVP of international products Craig Sullivan wishing the business luck with "integrating yet another new set of applications and services into the hairball of their complex product offering."
"SAP is running scared. They know they are ill-equipped to make a meaningful impact in the cloud market. They've resorted to their standard practice when they don't know what to do: make an acquisition to plug a gap rather than supplement a core strategy," said Sullivan.
SAP's Anderson, meanwhile, said the firm was not fussed by the inevitable criticism. "Our approach is to look at the market holistically, listen to our customers and trends and respond in kind," he said.
Read more on Customer Relationship Management (CRM) Services