Samsung cements smartphone leadership position
The latest quarterly mobile phone tracking figures from IDC will put smiles on the faces of Samsung employees but add to the frowns at Apple
Apple continued to lose market share to arch rival Samsung in the smart phone market as users flocked to devices with bigger screens and more functionality helping the Galaxy maker cements its place in pole position.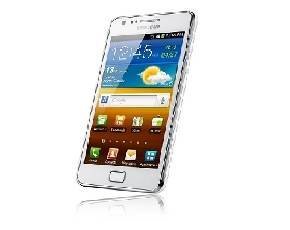 Samsung managed to ship more units in the first quarter of this year than the next four vendors - Apple, LG, Huawei and ZTE - combined as the Galaxy S4 managed to get the thumbs up from customers.
Apple still hit a Q1 high thanks to the iPhone 5 with shipments growing by 6.6% year-on-year but it still trails behind Samsung with a 17.3% market share compared to the 32.7% held by its rival.
The analyst house picked out a couple of trends from the latest figures with one concerning the increasing pressure being put on mobile phones as well as the emergence of more Chinese vendors.
"Phone users want computers in their pockets. The days where phones are used primarily to make phone calls and send text messages are quickly fading away," said Kevin Restivo, senior research analyst with IDC's worldwide quarterly mobile phone tracker. "As a result, the balance of smartphone power has shifted to phone makers that are most dependent on smartphones."
With the top five including Huawei and ZTE there is also the likelihood of even more competition coming out of the Chinese market with IDC tipping Lenovo to also gain more market share with its Android smartphones.