Calyx, m-hance strong performers for VC backers
Better Capital, the venture capital backer of channel outfits Calyx Managed Services and m-hance, has said both businesses are trading according to its expectations
Better Capital, the venture capital backer of channel outfits Calyx Managed Services and m-hance, has said both businesses are trading according to its expectations in an interim management statement covering the period from 1 October 2012 to 13 February.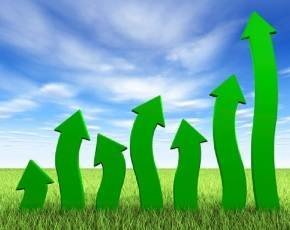 In a stock market announcement this morning, Better Capital said that Calyx continued to generate "steady profitability and cash".
"The key focus for the business now is revenue growth and leading the initiative is a new senior management team who have spent recent months reshaping the business to become more sales-driven," it said.
Meanwhile, Microsoft software house m-hance has seen "encouraging uptake" on its bespoke Dynamics AX portfolio, and "remains on track to return capital to Fund I during the course of the year".
Better Capital said that the businesses held in its 2009 Cell Portfolio (Fund I), including both IT firms, were improving on profitability and cash generation in spite of weak economic conditions.
"Cash extraction from certain of the portfolio companies is now imminent," said chairman Richard Crowder.