Tablet, smartphone shift a 'permanent trend' says Gartner
The hoped-for upswing in PC shipments looks more out of reach than ever before as analysts declare the shift to tablets and smartphones a "permanent trend
Gartner's latest data on the Western European and UK markets show that the hoped-for upswing in PC shipments looks more out of reach than ever before and analysts have declared the shift to tablets and smartphones a "permanent trend".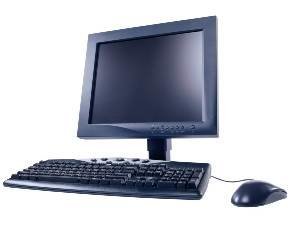 "While PC vendors keep hoping for a 'PC Plus' era, in reality we are in a smartphone/tablet era, where tablets are winning the battle for content consumption and smartphones are at the forefront of mobility," explained Gartner's Ranjit Atwal. "PCs are continuing to be marginalised and 2013 will be no different," he said.
In the UK, fourth quarter shipments of 3.1m were down 0.7% year-on-year, with the usual seasonal consumer upturn simply failing to occur, according to Atwal, although there was some good news on the professional side, where shipments actually grew.
HP extended and consolidated its market-leading position in the UK, growing 9.4% year-on-year and accounting for 21.8% of the market, or 676,000 units. Second-placed Dell dropped 18% to 10.8% market share, while third placed Lenovo continued to rapidly close the gap, growing its shipments by 45%, handing it 10.5% of the addressable UK market.
Third and fourth spots were occupied by Acer and Asus, which grew by 22.4% and 87.4%, giving them market shares of 8.7% and 8.3% respectively.
On a regional level, shipments of 15.3m units were down 11.7% in Q4, with all segments declining, mobile by 12.1% and desktop by 10.9%. Replacement purchases in the professional sector meant business shipments fell just 4.9%, but on the consumer side, shipments were down nearly 18% year-on-year.
The market leading vendors in Western Europe were, in order, HP, Acer, Lenovo, Asus and Dell, with all save Lenovo – which posted growth of 23.2% – declining rapidly.
Gartner principal research analyst Meike Escherich said the issues facing the market now clearly went "beyond a weak economy, a poorly understood new operating system, or ultramobiles being priced too high to generate demand."
Escherich echoed the words of her colleague Mikako Kitagawa, who back in January hypothesised that buyers would increasingly allow aging PCs to peacefully run out the clock and become obsolete, and shift their purchasing towards tablets.
---
Image credit: Ryan McVay