Rivals offer help to 2e2 data service customers
Customers relying on 2e2's data centre services are being courted by rivals that are promising easy migration to alternatives
Those customers that were signed up to 2e2's data services are being urged to look elsewhere as they face demands from administrators for payments.
The administrator of collapsed 2e2, FTI Consulting, has failed to sell off most of the business and informed those customers using data services that they needed to stump up payments to keep the systems running late last week.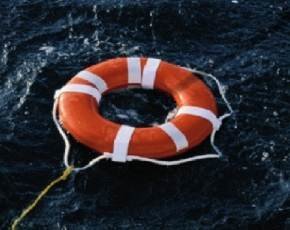 "We are seeking to continue to maintain the datacentre infrastructure and key personnel," it stated in a letter to customers, but added that the future for customers was elsewhere as it looked to handle a, "orderly migration of the data and systems or some other alternative solution."
That request for money to keep the lights on has spurred some channel competitors into action presenting alternatives to 2e2 customers.
Bill Simpson, director of SI & comms business unit at Phoenix, stated: "We are ready to provide emergency support for 2e2's customers in the wake of its collapse. With data centre and hosting services under threat of being switched off by the administrator and with field services for maintenance having being stopped already - this is a sorry position for 2e2's customer base."
"Phoenix is ready to step in by offering very short-term contracts and service flexibility to step into the void that's left. Phoenix can already deliver all the services previously supplied by 2e2 - so a quick, reliable fix is at hand for UK customers and we're engaging with many of them right now," he added.
Phoenix is not alone in offering to step in and help customers with Vesk also keen to point out it can provide assistance to customers.
"For concerned 2e2 hosted desktop clients, Vesk are there to help by setting up direct connections to migrate data and applications if required.," the firm added "Vesk are already in conversations with several 2e2 clients regarding their migration, with some going live with immediate effect."