Cisco consumer business hits the buffers
Just shy of 10 years after it bought consumer and SOHO networker Linksys, Cisco has pulled down the shutters on its consumer lines with the sale of its Home Networking Business to Belkin
Just shy of 10 years after it bought consumer and SOHO networker Linksys, Cisco has pulled down the shutters on its consumer lines with the sale of its Home Networking Business to Belkin.
Despite high hopes to become a major player in home networking, CEO John Chambers was never able to make the project fly, as the fate of other acquired businesses, such as Flip video camera-maker Pure Digital, testifies.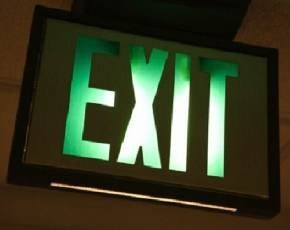 Over the years Cisco attracted criticism from channel partners who said it was losing focus on its core business networking lines as it pursued a vision that the channel did not see value in.
One former Cisco exec who declined to be named told MicroScope that Chambers was "making bad decisions" as there was nobody at the vendor prepared to present an opposing point of view.
Following the sale Cisco will retain a small interest in the business with the development of a strategic relationship with Belkin around retail distribution, strategic marketing and products for the service provider market.
Belkin said that by having access to Cisco's specialised software solutions across its other product lines, it would be able to offer "a more seamless user experience for customers" and form "a powerful platform from which to develop the next generation of home networking technology".
It plans to keep the Linksys name alive and will continue to support existing products and warranties.
Belkin CEO Chet Pipkin said: "Our two organisations share many core beliefs – we have similar beginnings and share a passion for meeting the real needs of our customers through the strengths of an entrepreneurial culture. Belkin's ultimate goal is to be the global leader in the connected home and wireless networking space and this acquisition is an important step to realizing that vision.
"Linksys pioneered wireless connectivity capability around the globe, and has a strong brand renowned for its premium market position, the strength of its installed base and its proven dependability," continued Pipkin.
"At Belkin we have developed great insight into consumer needs, and the experiences, solutions and products we bring to the market, including our WeMo home automation platform, will help us to grow Linksys' market presence."
Pipkin talked of creating new opportunities for both distribution and reseller partners, adding that it planned to enhance its capabilities around SMEs.
Financial terms of the deal, set to close in March, were not disclosed, but slumping margins mean Belkin likely handed over less than the $500m Cisco paid for Linksys in 2003, according to Bloomberg.
---
Image credit: Jupiterimages