Dixons sales up over key festive period
Dixons has managed to increase its sales over the Christmas period year-on-year indicating that despite Comet's demise there is still life in the PC and electrical retail sector
The world of retail has become a fairly grim place for many over the yuletide period but Dixons indicated that it was one of the winners at Christmas with sales climbing year-on-year.
The 7% sales increase for the 12 weeks to 5 January comes despite its rival Comet shutting up shop and holding a fire sale that could have taken some revenues.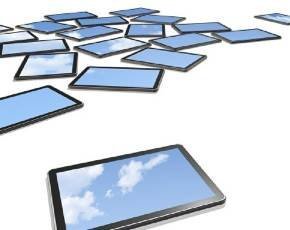 UK and Ireland sales rose by 8% but investors continue to show signs of anxiety with the share price dropping because of worries about the thin profit margins that the retailer is operating on.
Northern Europe almost matched the UK in terms of growth but Southern Europe was down by 8% as Italy, Greece and Turkey continued to struggle against a backdrop of tough economic conditions.
Sebastian James, chief executive at the Dixons Group, said that it would continue to keep an eye on costs as it went forward.
"Our key multi-channel businesses delivered an encouragingly strong result during the Christmas period, particularly in the UK & Ireland and in Northern Europe," he said.
"Tablet sales were phenomenal across our markets, which was good to see but which impacted overall headline margins somewhat. White goods were also strong, particularly in the UK," he added.
Comet closed its stores on 18 December but in the run up to that moment it was running a fire sale of stock to try and recoup as much cash as possible.
Picture credit: Thinkstock