MicroScope's top stories, week ending 14 December 2012
Our regular look back at the most important channel news stories from the past seven days
Avnet unveils new UK executive team
Avnet has revealed details of its revamped sales and marketing organisation structure in the UK following the integration of Magirus.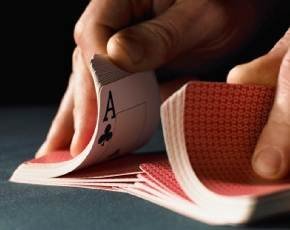 The new line-up, which will be led by recently crowned north region and computer components and integrated solutions SVP Sukh Rayat, will be composed of four sales directors with responsibility for various technology, customer and vendor-specific practices.
Former Magirus UK MD Denise Bryant will become sales director of Avnet's open storage, EMC, NetApp, HDS and Cisco units, while current Avnet staffers David House and Christian Curtis take charge of OEMs and MSPs and IBM, Oracle and services respectively.
Current independent software, networking and security and HP business unit boss Laura Harman remains in her current role, and also assumes control of Avnet's mid-market, system integrator and strategic accounts units.
Meanwhile, the distie said it would also be bidding farewell to solutions director Bruce Hockin and UC boss Peter Hannah.
Salesforce UK enterprise sales boss heads into channel
Former Salesforce.com UK and Ireland enterprise sales SVP Alistair Wildman has popped up at Salesforce platinum partner Tquila in the role of CEO.
He will replace Paul Andrew, who is set to remain involved with the company as chairman.
Two year old Tquila specialises in on-platform enterprise app development with a particular focus on mobility and social media, as well as a managed services offering.
Said Andrew: "We've achieved a number of significant milestones in our short history and with Alistair's appointment, we're set to continue to exceed expectations in 2013."
ACS swallows Serco education unit
Advanced Computer Software (ACS) has picked up outsourcer Serco's education unit, Serco Learning, for £7.25m in a deal that will add around £13.5m to the rapidly expanding firm's top line.
The Serco business specialises in training and support services to over 2,000 local authority, academy, independent school and higher education customers, and will form part of ACS' Advanced Business Solutions unit, which claims to already have 49 universities and colleges buying into its back office and student records lines.
ACS said it would be paying £6.25m to Serco and £1m to iGate for the novation of a material services contract.
C2000 sets ambition for £3bn turnover
Computer 2000 has already broken through the revenue target it had set in the UK for 2015 as it went past the £2bn turnover mark as a result of a solid year and the addition of the SDG business.
UK and Ireland managing director Peter Hubbard said that when he took over the helm at the distie back in June 2011 one of his aims was to get the firm through the £2bn barrier by 2015.
Micro-P raids Azlan for network, comms talent
Micro-P has appointed Azlan's HP Networking business manager Gavin O'Shea as its new general manager of networking and communications.
A seven-year Azlan vet who has also done time with Ingram Micro and defunct German system builder MAXDATA, O'Shea will take charge of a unit that has already grown its sales by nearly a quarter this year.
Microsoft in the firing line over tax
With Starbucks having taken steps to head off the row about how much UK tax it pays the spotlight is now moving onto Microsoft.
On-premise software still has options in a cloud world
On-premise software providers have plenty of years left delivering a traditional shrink-wrap option as customers look for it as an option to run alongside the cloud.
EMC to keep up channel momentum into 2013
EMC will look to build on what has been a transformative 2012 for its channel during the next 12 months, with the addition of new, deeper sales training options, among other things.
Redstone celebrates first ever pre-tax profit
Despite a slip in revenues, managed network services provider Redstone booked its first ever profit before taxation of £200,000 in the six months to the end of September, reversing a loss of £1.5m in the year-ago period.
This will be the last weekend of trading for 60 Comet stores that are pulling down the shutters for the last time on Monday and the entire chain faces the prospect of disappearing in the next couple of weeks.