Surface already ticking corporate boxes
The Microsoft Windows 8-based tablet Surface looks like getting a good run at the business market as SecureData reveals users are attracted by the compatibility of the operating system with existing infrastructure
Microsoft's Surface tablet looks like it has a good chance to get adopted in the corporate world because of the comfort users have with Windows.
The tablet will run the next OS Windows 8 and is Microsoft's major foray into the hardware market but according to SecureData there is going to be a fairly warm reception for the product in the business world.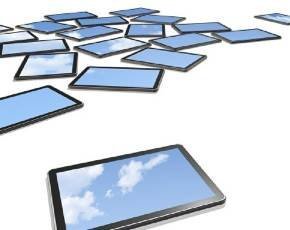 A third of those that were quizzed by the security player said that they would recommend that the Surface was rolled out in their organisation in the next couple of years.
Because the product was being built to work with Windows 8 users expressed more willingness to adopt the tablet with 44% believing it will be easier to adopt across organisations.
Rather than the much touted touch feature 84% believed that the operating system was the most attractive feature of the Surface.
"For CIOs already charged with the task of ensuring compliance and secure remote access and wireless connections for employees own devices, it seems clear why these respondents would appreciate the Surface's software compatibility with existing company technology and software systems," said Alan Carter, solutions consultant at SecureData.
He added that there continues to be security concerns around BYOD but the Surface would have a better chance of easing some concerns because of its seamless transition into organisations.
Microsoft faces stiff competition from its OEM partners on the Windows 8 tablet front with the likes of HP and Dell also keen to take advantage of the interest in customers in that sort of product.