ECB disk storage grows slower than hoped
Gartner's data on the global external controller-based (ECB) disk storage market show that sector growth is falling short of previous expectations
Gartner's data on the global external controller-based (ECB) disk storage market show that sector growth is falling short of previous expectations , thanks in no small part to the "debilitating" impact of economic turmoil in EMEA and APAC.
The analysts revealed that vendor revenues totalled $5.5bn (£3.44bn) during the three months to 30 June, the 11th consecutive quarter of growth, but shy of Gartner's previous prediction of 7.9%.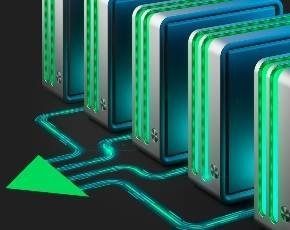 Research VP Roger Cox said that although last autumn's hard disk drive supply issues were no longer affecting the market, the dour EMEA economy dampened regional growth to 2.6%, while a gathering slowdown in the Far East had a similar impact in that theatre.
Nevertheless, the market reflected continued steady demand for storage hardware as data volumes continue to creep upwards, and out of the top 10 sector vendors, only two – IBM and NetApp – saw their revenues drop, with IBM in particular unable to offset declines in its DS8000 and 5000/3000 sales even as its other platforms grew.
Stand-out vendors were market-leader EMC, Fujitsu and Oracle – placed 10th and 9th respectively – which all grew above the industry average, said Cox.
"EMC leveraged its optimised-to-fit product strategy to increase its leading ECB disk storage platform marketshare," Cox explained.
"Fujitsu is benefiting from a rebound in Japan as well as in EMEA, where its Fujitsu Technology Solutions subsidiary produced improved results selling Eternus-branded products [and] relying on increased sales of the ZFS Appliance, Oracle increased its year-over-year marketshare for the first time since it closed the acquisition of Sun Microsystems," he continued.
Elsewhere, Dell showed some strength in its Compellent and EqualLogic platforms, while HP was able to capitalise on the traction it has gained through 3PAR to offset declining EVA sales, and HDS proved strong in the enterprise. Note that Dell, HP and HDS are all fairly weak performers in the NAS segment, which Gartner says is hindering their ability to gain overall share in ECB disk storage.
The top five vendors – EMC, IBM, NetApp, HP and HDS – made sales of $1.8bn, $754m, $606m, $514m and $478m respectively.