Cloud firms unite to nurture sector start-ups
Cloud accountancy software specialist Liquid Accounts has teamed up with @UK PLC, an online green marketplace and company formation agent, to launch a business start-up package designed to get potential cloud computing entrepreneurs up and running. The package, cloud-start-up.com includes a new comp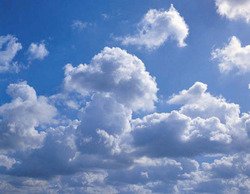 Cloud accountancy software specialist Liquid Accounts has teamed up with @UK PLC, an online green marketplace and company formation agent, to launch a business start-up package designed to get potential cloud computing entrepreneurs up and running.
The package, cloud-start-up.com includes a new company, domain name, e-commerce website, business club membership and start-up version of Liquid's software package, with prices starting from just under £10 a month.
Liquid Accounts managing director Matt Holmes said that too many new start-ups were failing because they did not get to grips with their accounts.
"While four out of five new start-ups fail within the first three years, four out of five who use a computerised accounting system survive," he said.
"With cloud-start-up.com they're effectively getting a business in a box that allows them top get up and running instantly. As part of that, our system helps them keep track of their figures and essential business information instantly from any device with an internet connection," he added.
The launch also coincides with the roll-out of the DWP's New Enterprise Allowance (NEA) scheme, and the firms said they would be offering scheme applicants match-funding loans of £1,000.
MicroScope+
Content
Find more MicroScope+ content and other member only offers, here.