Magirus pledges to drive down Cisco UCS lead times
Cisco distibutor Magirus has claimed itcan now bring lead times on Cisco's B-Series Unified Compute blades down to just five days after being certified as the first Cisco UCS B-Series Authorised Configurator in Europe. Magirus, which was certified on the C-Series rack-mounted range back in June, is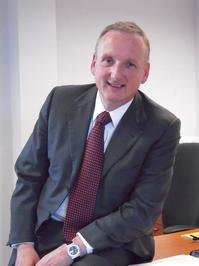 Cisco distibutor Magirus has claimed it can now bring lead times on Cisco's B-Series Unified Compute blades down to just five days after being certified as the first Cisco UCS B-Series Authorised Configurator in Europe.
Magirus, which was certified on the C-Series rack-mounted range back in June, is now able to configure the entire UCS portfolio into a bespoke data centre solution for Cisco Authorised Technology Provider (ATP) resellers.
Resellers will be able to configure to order across the B-Series line, and add to it from a base of processing power, RAM, input/output and internal memory.
The distributor added that it would also build in complementary storage and virtualisation products if asked.
Executive vice-president and COO Christian Magirus (pictured) told MicroScope: "Previously, lead times were four to six weeks, if components were available, so this is a tremendous improvement."
"Shorter lead times shorten the sales cycle and allow the partner to sell more, as well as improving flexibility," he added.
Cisco European distribution director Dominique Vanhamme said that the certification of Magirus would help protect both resellers and Cisco from a hypothetical components shortage like the one that caused mayhem in Cisco's channel earlier this year.
"You never know when a shoratge might hit us, but having a distributor partner stocking our data centre products helps make sure any [future] shortages don't affect the business," said Vanhamme.
Magirus added: "Supply chain constraints will happen once in a while but being closely integrated with Cisco helps us overcome that."
He said that Magirus now had visibility into Cisco's supply chain for months ahead, which enabled it to adjust its own practices ahead of time, if it needed to.
MicroScope+
Content
Find more MicroScope+ content and other member only offers, here.