Computacenter picks nlyte for C3 cloud initiative
Computacenter has extended the use of nlyte Software's Data Centre Infrastructure Management (DCIM) suite to support its new C3 cloud initiative, which offers ability to adopt the cloud using an optimal blend of on- and offsite IT delivery models, writes Linda Endersby. The IT infrasctructure servic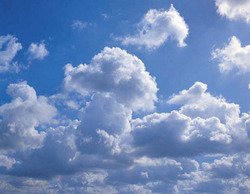 Computacenter has extended the use of nlyte Software's Data Centre Infrastructure Management (DCIM) suite to support its new C3 cloud initiative, which offers ability to adopt the cloud using an optimal blend of on- and offsite IT delivery models, writes Linda Endersby.
The IT infrasctructure services provider decided to automate its data centre management processes in order to meet growing business demand and the rising costs of electricity.
Simon Brickett, head of data centre services at Computacenter, said: "The nlyte DCIM suite is the fundamental backbone of Computacenter's data centre management strategy and a key enabler of our cloud-based IT services."
Nlyte was selected due to ease of use, deployment, and integration with existing applications, as well as its impactful visual representation and flexibility.
Brickett continued: "The ability to view, model and predict our data centre power, cooling and space requirements in real-time is critical to the success of our cloud computing services and ensures we make the most effective use of our distributed estate."
"Computacenter has derived huge value from the implementation of nlyte's DCIM suite," said Jon Temple, president and CEO at nlyte Software.
"Looking ahead, as cloud computing moves from hype to reality, DCIM will be vital to ensure that all data centre infrastructures are as operationally efficient," he added.
Illustrating the value of the move Brickett stated, "We have slashed audit timescales from three weeks to less than one, by automatically planning and scheduling maintenance across Computacenter's data centre landscape.
Brickett also outlined benefits to customers citing UK Government's Carbon Reduction Commitment Energy Efficient Scheme (CRC EES) carbon tax bill in 2012, explaining energy use and carbon footprint were minimized.
MicroScope+
Content
Find more MicroScope+ content and other member only offers, here.