Avnet president vows to maintain reseller credit lines
The European president at Avnet Technology Solutions has vowed to maintain the credit limits that it and new acquisition Bell Microproducts offered individually to resellers. Avnet's $631m acquisition of Bell Micro was finalised this week, leading to concerns among some resellers that the lines of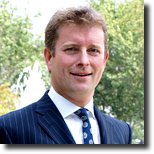 The European president at Avnet Technology Solutions has vowed to maintain the credit limits that it and new acquisition Bell Microproducts offered individually to resellers.
Avnet's $631m acquisition of Bell Micro was finalised this week, leading to concerns among some resellers that the lines of finance they previously had with both distributors may be cut as has happened in other similar situations.
However, Avnet big cheese Graeme Watt insisted the credit limits would not be overhauled by the expanded organisation.
"We are not shrinking the credit for resellers, the limits they got from Avnet and Bell will remain the same, it will not be impacted," he told MicroScope.
Alan Norton, head of intelligence at credit reference agency Graydon UK, reckoned both Bell and Avnet had long had "strong credit departments" and did not foresee a change in strategy.
Areas of the takeover that remain unclear at this point are the details of the integration of the two distributors in terms of premises, systems and combining the workforces.
Avnet plans to conclude the integration in 12 months and expects to wring out savings of $50-60m annually but Avnet's Watt said it was too early to comment on specifics.
"We've been very straight with our people, we set the expectation that there are going to be synergy savings...Europe will take its share and the synergy savings will come partly from people, facilities and other overheads," he said.

MicroScope+
Content
Find more MicroScope+ content and other member only offers, here.