Five minute interview: Gary Newbold, Extreme Networks
MicroScope puts its questions to Gary Newbold, regional director for the UK and Ireland at Extreme Networks What is the best/worst advice you have received and from whom? "Never ever give up", by my first sales manager. What is the best book you've ever read?
This Article Covers
RELATED TOPICS

Download this free guide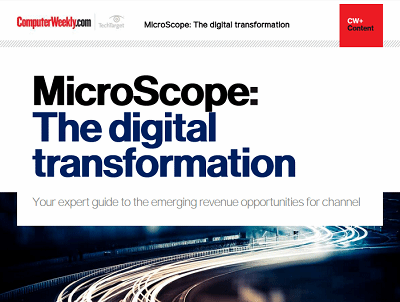 Emerging revenue opportunities for the channel with digital transformation
Digital transformation is a phrase that means many things to many people but for it to have any real relevance to the channel then it needs to mean a chance to make money. This guide will share some of the recent developments in the channel and the latest thoughts about the issue.

By submitting your personal information, you agree that TechTarget and its partners may contact you regarding relevant content, products and special offers.

You also agree that your personal information may be transferred and processed in the United States, and that you have read and agree to the Terms of Use and the Privacy Policy.

MicroScope puts its questions to Gary Newbold, regional director for the UK and Ireland at Extreme Networks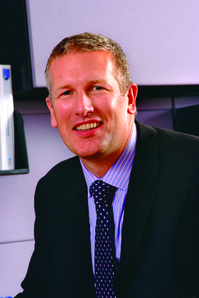 What is the best/worst advice you have received and from whom?
"Never ever give up", by my first sales manager.

What is the best book you've ever read?
Margaret Thatcher's biography.

Tell us something most people do not know about you.
We were so poor when I was a child that I had to sleep in my coat to keep warm!

What temptation can you not resist?
Chocolate.

What is your most elusive goal?
Not to be constrained by time.

Where is the one place you'd like to visit before you die - and why?
Melbourne Cricket Ground for the Boxing Day test and an England win... isn't it obvious?

What would be your perfect holiday?
Sun, golf, time and wine.

What do you just have to do before you die - and why?
Watch my son win The Open Championship. I can't even imagine what I would feel like.

Which bit of technology would you want with you if you were stranded on a desert island - and why?
My iPhone - there is bound to be an application about boat building!

Who helped you get to where you are today?
It was my desire to win and not to be in the same place when I retire.

What was your first car and how does it compare with what you drive now?
It was a Vauxhall Viva. There is no comparison.

What do you believe in most?
Being honest is the best policy... whatever the situation.

Do you have any pets? If so, what are they and what are their names?
None.

If you could be someone else for a day, who would you be and why?
Tiger Woods. There are many reasons, but to hit a ball like that... wow.

Whom would you least like to be stuck in a lift with?
A premiership footballer.

Describe yourself in one sentence.
A driven, positive and focused person who values friendships.

Why are you good at your job?
I have a focused view of what I want to achieve and understand the value of people.

If you were shipwrecked, whom would you like to have with you and why?
My wife - you never know when you would need a shirt ironing!

Name three items (smaller than a fridge) that you would like to have with you if you were shipwrecked.
My iPhone, a knife and a fold-up power boat.

If you could be any animal for a day, what would you be?
An owl - sleeping all day is a luxury not enjoyed very often.

If a grizzly bear and a silverback gorilla decided to have a no holds barred fight, which would you put your money on and why?
The gorilla, because it has brains and power in combination.

Do you prefer cities or the countryside? Explain why.
Cities, because I enjoy the stimulation of people.

Describe your perfect night out.
Cocktails, dinner in a fine restaurant, a bottle of Bordeaux and bed, all shared with my wife.

Sum up the IT channel in one sentence.
The most effective and only way to deliver true joined-up value to our customers.



MicroScope+
Content
Find more MicroScope+ content and other member only offers, here.
Read more on Sales and Customer Management