Node4 expands London base with Premier IT Networks buy
Data centre player Node4 has added more cloud services to its portfolio with the acquisition of Premier IT Networks
Consolidation has always been a feature of the channel as those looking to exploit economies of scale start to move ahead of their competitors offering a wider portfolio of services and products to customers.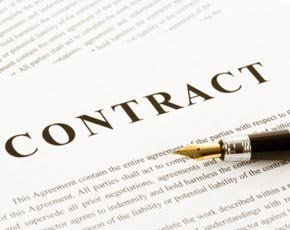 There have been several moves in the data centre world in the past year that illustrate that there is plenty of movement happening as firms position themselves for the future.

Back in May Equinix picked up fellow data centre provider Telecopy Group for $3.6bn in cash and stock and in another example of consolidation last October SCC spent £50m on SEE Enterprise Telecoms Hampshire operation to give it greater coverage in the South of England.

But it is not just about the pure data centre capability and the move by Node4 to acquire London-based cloud specialist Premier IT Networks indicates that those providing the infrastructure are also keen on adding more services on top.

There have been increasing signs from the likes of Equinx that the channel does not just want to be offered secure space in a rack but is also looking for solutions that it can take out to the market and specific verticals.

Even before the Telecity buy the firm had already started talking about working more with the channel and providing them with greater levels of support.

Even with those that focus more on providing private cloud infrastructure there has been a desire to work more closely with the channel.

Matthew Munson, CTO of Cube52, told MicroScope back in April that the channel could work more closely with firms that provided the building blocks so they could add the extra value.

In a bid to add some of that extra value Node4 has been busy building its data centre network with operations in Leeds, Derby and Northampton and last year brought on board Brian Conheady as channel business development manager with a specific brief to grow its footprint in the Capital and beyond.

The purchase of Premier IT Networks will bolster its geographic presence in the South but is also designed to act as a platform to support further growth.

Premier focuses on the legal and charity sectors and has an impressive customer base in those verticals. The current leadership team of Peter Bodley-Scott and Thales Tsailas will continue to be involved in the business.

The operation will be able to add to its existing services with Node4's telco, cloud and colocation offerings.


The need for local
In its own research Node4 found that for many IT buyers , 60%, the preference when it came to cloud was for a local provider. Even though in theory a cloud provider cloud be based anywhere there is still a high level of comfort to be gained from working with someone that is down the road.

That partly explains why despite the strength of its Northern operations Node4 felt the need to acquire a London-based cloud specialist to boost its position in the South.
Andrew Gilbert, CEO at Node4, said that the firm was committed to expanding its presence across the UK and the latest deal was part of that on-going strategy.

"This latest acquisition strengthens our London presence, as well as bringing valuable sector expertise, which allows us to grow our presence in the legal, not0for-profit and public sectors," he said.

In response Bodley-Scott, from Premier It Networks, said that it had been looking for growth and saw the tie-up with Node4 as the best way of ensuring that would come about.

"The acquisition by Node4 will enable us to increase the quality and range of services that we offer to our cloud customers, which will put us in an excellent position to fulfil our growth potential. We felt that Node4 was a perfect fit for us in every respect, sharing our ethical approach to business, cultural values and service ethos," he said.