Channel opportunities in wearable tech
Resellers might not sell lots of Google Glass and iWatches but there are opportunities in supporting the move towards the use of more wearable technology
The growth in wearable technology could produce some channel benefits as customers try to react to the demands of more connected devices accessing the network.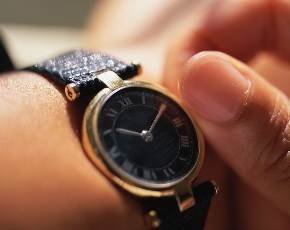 With Google Glass going on sale and Apple's iWatch expected to be launched this Autumn the focus on wearable technology is set to increase with analysts predicting a significant growth in the market over the next four years.
Although the channel might not be reselling some of the products there are likely to be opportunities provided by the increasing user adoption of wearable technology.
"The channel could use wearable technology to enable employees to improve customer service. For example, they could quickly and easily check stock availability, retrieve product information and place orders for clients all on the go anytime, anywhere. Being limited to specific equipment availability or physical locations is erased. This saves time and improves service efficiency," said Mark Banfield, vice president international at Autotask.
"Many problems could arise that are not easily foreseen. It could result in issues such as, lagging network connectivity, data theft, a need to update company security policies and upgrading protection software. Additionally, due to the different operating platforms and architectures available, those who deploy wearable technology will need several tools to deliver to the architectures and platforms they require and need to take into account the many technical and nontechnical complexities involved," he added.
Others in the channel agreed that there were opportunities for the channel to provide more support to their customers as the influx of wearable tech started to come into the workplace.
"Wearable technologies have the potential to deliver significant opportunities to the channel. Resellers that want to make the most of this trend will have to carry devices that can actually make a substantial impact on the businesses they serve, and help customers implement these resources so they can fully appreciate the benefits they deliver," said Paul Dunne, head of channel sales UK & Ireland, Plantronics.
Read more on Network Infrastructure Solutions and Services