Egnyte recruits former EMC staffer to run channel
File-sharing specialist Egnyte has brought on board a former EMC staffer to run its global channels as it kicks off a revised partner programme
File-sharing specialist Egnyte seems to be the destination of choice for EMC veterans looking for a change with the firm attracting a second senior executive from the storage giant in the space of a few weeks.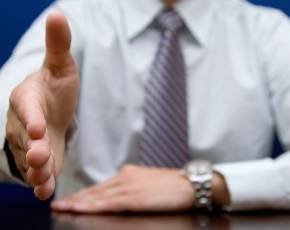 Earlier this month EMC's former vice president of EMEA Mark Rattley was appointed general manager for Europe at Egnyte and he has been followed by the former head of US partnerships at the storage firm Jeff Nollette, who takes up a role as vice president of channels.
With a brief to grow the channel business globally Nollette's appointment coincides with the launch of a new partner programme by the file-sharing firm that is designed to improve revenue opportunities for resellers and managed service providers.
The revisions to the channel partner programme introduce the associate and elite levels that are designed to establish the levels of investment partners have made in the vendor and the support that they will be entitled to.
Egnyte is also providing an enhanced discount structure, marketing training support and a partner sales kit as part of the revamped programme.
Nollette has a CV that not only includes a recent spell at EMC but also NetApp and Isilon, where he was involved with the channel and was able to grow the revenues generated by partners for his employers.
"We're shifting our sales model to focus on the channel in response to the tremendous interest we've seen from channel partners who want to be able to provide an enterprise-grade file-sharing solution for their customers," said Nollette.