Discount-Licensing angered by FAST decision
Discount-Licensing has reacted with anger to comments made by FAST after the software group terminated the reseller's membership
Discount-Licensing has expressed its disappointment that the Federation Against Software Theft (FAST) has taken the decision to terminate the membership of the second-hand software specialist.
The decision by FAST to revoke the membership of Discount-Licensing, the first time it has taken such a step, came in the wake of a settlement between the reseller and Microsoft over copyright infringement, concerning the sale of US licences into Europe.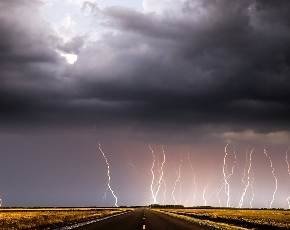 But comments made by FAST to explain its decision have angered Discount-Licensing, because of the impression it provides that the second-hand software market has a question mark hanging over its legality.
Julian Heathcote-Hobbins, general counsel, FAST, stated that it was still not convinced that it was possible to buy second hand software that was completely infringement risk free.
"FAST is yet to come across any appropriately qualified legal advisor that can give a 100% assurance that second hand software is completely infringement risk free. This case affirms that undoubtedly the position remains 'buyer beware' and one should think very carefully and seek sound legal advice from a specialist before jumping in feet first," he said.
"We have always been committed to the lawful use of business software, it is after all the reason we are here. But we have been concerned and believe, that Discount-Licensing's assurances that software vendors will not take legal action against organisations in regard to second hand software cannot be guaranteed," he added.
In response Discount-Licensing issued a statement pointing out that the law was on its side and the European Court of Justice made a definitive decision in July 2012, which meant that its core business of sourcing and selling Microsoft volume software licences from the European Union ("EU") region remains unaffected and is protected under the EU Software Directive 2009.
"Furthermore, during 2013 as part of its defence of the proceedings brought by Microsoft, Discount-Licensing took advice from a leading Intellectual Property Queen's Counsel's regarding its business model of only purchasing and reselling Microsoft volume software licences solely from and within the EU/EEA region. That advice took into consideration the EU Software Directive 2009 and the precedent set by the European Court of Justice in July 2012 in the matter of Oracle v Usedsoft. The QC advised that it would be very difficult to envisage any credible legal challenge that could be made by Microsoft to the business," the reseller stated.
"Contrary to FAST's recent comments, the legalities of second hand software is no longer a developing area of law within the European Union ("EU") and the European Court of Justice's decision is not in danger of being over-turned by comments from FAST or the software vendors," the statement added.