Security newbie ThreatTrack signs OEM, hires channel chief
GFI security spin-off ThreatTrack makes its first moves on the security software channel
Antivirus software specialist ThreatTrack has signed an OEM agreement with LabTech Software to sell its VIPRE Business Premium product line into LabTech's MSP channel as an integral part of Labtech's Remote Monitoring and Management platform, and announced the appointment of Marcella Mazzucca to vice president of global marketing and channel programmes.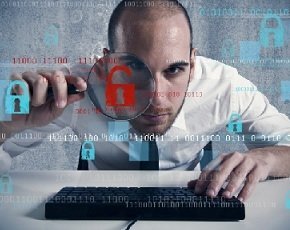 ThreatTrack spun out of its parent GFI earlier this year, taking its VIPRE lines with it and is now rolling out a new go-to-market strategy that it says will support its ambition to be the industry's premier security company.
The LabTech agreement will deliver managed AV services and enable feature controls for MSPs directly within the main LabTech management console. The duo claim that by centralising all controls on a single, easy-to-use platform, MSPs will gain enhanced efficiencies and streamline operations.
"By fully integrating VIPRE into the LabTech platform, MSPs can more easily deploy and manage the most powerful weapon in their security arsenal," said ThreatTrack Security chief executive officer Julian Waits.
"We value our integration partners and collaborated closely with LabTech throughout the entire integration. With VIPRE antivirus as their managed line of defence, LabTech MSPs gain a significant profit accelerator, adding a new recurring revenue stream to their services portfolio and strengthening the security of their customers' networks."
Meanwhile, the appointment of industry veteran and former Webroot staffer Marcella Mazzucca will serve as a clear signal that ThreatTrack plans to plot an aggressive growth path, according to Waits.
Among other things, Mazzucca will take charge of strengthening ThreatTrack's worldwide partner network.
"ThreatTrack Security is a new company with deep roots in the security industry that extend back 20 years," said Mazzucca. "In a market full of newcomers and untested technologies, ThreatTrack Security is a proven, reliable partner, securing millions of customers worldwide