Intel boasts of strong mobile pipeline
Intel has revealed it expects to have tens of tablets and ultrabooks using its chips coming onto the market in the second half of this year
Intel is talking up its prospects for the rest of the year as it waits for a raft of tablet and ultrabook products to hit the market over the next few months that are built around its chips.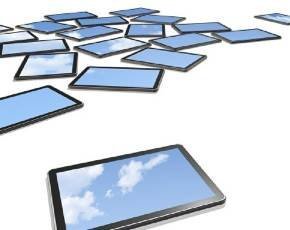 The chip giant has struggled over the past year to adjust to the declining PC market and the booming tablet space delivering quarterly results that indicated it was taking its time to get a mobile strategy clicking in place.
But speaking at the Computex event the vendor's executive vice president Tom Kilroy said that it had more than 50 different designs using its new Core processors in the pipeline.
Samsung revealed yesterday that it will use Intel's processors for its top-tier Android platforms and Asustek Computer has also opted for the chips in its tablets, with many of the products expected to be on the market for the peak holiday selling periods.
Kilroy said it had set out a strategy two years ago to "reinvent the laptop" as it looked to build a position for itself in what it describes as 2-in-1 computing and it was now delivering on that vision/
"We made one of the most seismic changes to our roadmap ever to build these new Core processors that deliver the stunning performance of the PC and the mobility of a tablet in one device," he said.
Other Intel executives at the Taiwan event said that it was seeing interest from customers already in the tablets and phablet designs that were coming from some of the major hardware vendors.
Picture credit: ThinkStock