IBM server biz too pricey for Lenovo
Reports talks over sale of IBM's x86 business have broken down over price
Talks between Lenovo and IBM over the purchase of Big Blue's x86 server business have apparently broken down due to a split in opinion over the unit's value.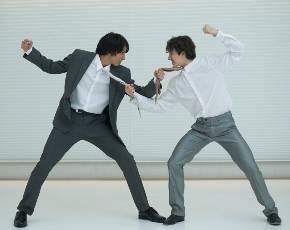 An unnamed source said that the two parties had been unable to come to an agreement over the price, with Lenovo not willing to go above $2.5bn, while earlier reports had said that IBM wanted north of $6bn for the business, which generates a major chunk of IBM's sales.
Lenovo previously badge engineered IBM server hardware between 2008 and 2011, but the Chinese firm called time on the arrangement after the market failed to take the bait.
According to IDC, it sold just 2,000 servers across the whole of EMEA in the third quarter of 2010, and this was up by exactly 60 units compared to the same period in 2009.
Lenovo, which has met with great success in the worldwide PC industry since buying IBM's PC business, had been seen as a natural contender to buy the low-end server business.
When news of the talks first broke in April analysts were quick to speculate that buying a server business outright would be beneficial to Lenovo, not only enabling it to compete more effectively against the likes of Dell and HP, but also giving it an extra revenue stream as the PC industry continues its apparent slide into oblivion.
---
Image credit: Altrendo Images