VMware cuts staff to boost bottom line
VMware is to lay off 900 staff, mostly in non-core functions, as the virtualisation giant seeks to breathe new life into flat profits
VMware is to lay off 900 staff, mostly in non-core functions, as the virtualisation giant seeks to breathe new life into flat profits.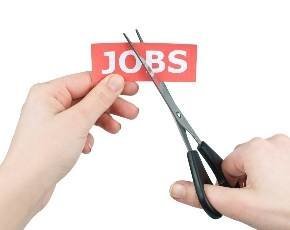 The firm made the announcement after revealing its fourth quarter net profit grew just 2% year-on-year to $206m (£130m) and despite of a 22% year-on-year rise in both fourth quarter and full-year revenues – to $1.29bn and $4.61bn respectively.
Rookie CEO Pat Gelsinger – recently arrived from Intel – revealed details of the redundancy plan on VMware's quarterly conference call.
The cuts will be made as part of a wider restructuring plan, he explained, which will see VMware "focus on what our customers value most: VMware's role as a pioneer of virtualisation technologies that radically simplify IT infrastructure from the datacentre to the virtual workspace," according to Gelsinger.
During 2012 VMware made licence sales of $2.09bn, up 13% on 2011, and services sales, including software maintenance and professional services, of $2.52bn, up 31%.
VMware expects to make first quarter sales of between $1.17bn and $1.19bn, which would be up between 11 and 13% on Q1'12.