HMV the latest high street casualty
HMV has joined the ranks of Jessops and Comet as the firm called in administrators after admitting it is not going to be able to meet banking covenants at the end of the month
The high street competitors to shop front dealers selling consumer hardware and software continue to run into trouble with HMV following on from fellow household names Jessops and Comet as it runs into financial trouble.
The high-street chain is well known for music but also has a large computer gaming department selling consoles, games and some peripherals.
HMV proposed calling in administrators Delloite after talks with banks and shareholders couldn't reach agreement before banking covenants had to be covered.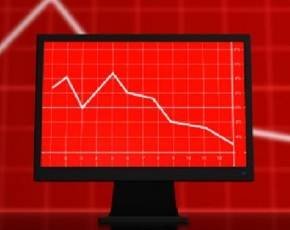 The store started a blue cross sale last week in a bid to gain extra cash to cover its covenants but the writing has been on the wall for some time as the firm struggled to keep going despite selling off its stake in Waterstones.
Yesterday the retailers shares were suspended from the London Stock Exchange as the Board announced that it was unlikely to meet its covenants at the end of the month.
"The Board regrets to announce that it has been unable to reach a position where it feels able to continue to trade outside of insolvency protection, and in the circumstances therefore intends to file notice to appoint administrators to the Company and certain of its subsidiaries with immediate effect," it stated.
"The Directors of the Company understand that it is the intention of the administrators, once appointed, to continue to trade whilst they seek a purchaser for the business," it added.
Expectations are that HMV will have to close some of its 238 stores and be more proactive in its response to the demand for digital music.