Acer claims channel inventory down to a month
Acer claims to have put the inventory issues that plagued it during 2011 well and truly in the past, with the firm's new UK managing director Neil Marshall saying that it now held just a month's stock. The vendor's reputational stock took a beating last yearwhen Acer was caught out with aseverely ov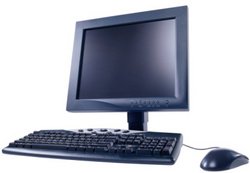 Acer claims to have put the inventory issues that plagued it during 2011 well and truly in the past, with the firm's new UK managing director Neil Marshall saying that it now held just a month's stock.
The vendor's reputational stock took a beating last year when Acer was caught out with a severely overstuffed channel after miscalculating the sheer scale of the consumer downturn.
The fall-out led indirectly to the exit of CEO Gianfranco Lanci, now at rival Lenovo, a multi-million dollar stock write-off, and a drubbing from Gartner.
However, speaking to MicroScope today, Marshall said that Acer's stocking levels were now the lowest they had ever been, and claimed this put the company in an "industry-leading position".
"It allows us to bring new technology in quicker and brings down management costs for the channel," he said, conceding that although this created some extra risk in terms of future one-off events, such as last autumn's Thai floods, the renewed agility outweighed this.
Somewhat perversely, Marshall added, Acer had actually seen little impact from the Thai floods, and in fact the disaster had helped it clear out a good amount of its stock when rivals had been pushed to secure supplies.
The uncertainty around the future of HP PSG had also played out well in terms of securing new sales for Acer, and driven some partners towards the firm.
Rubbishing reports from some analyst firms that it was well and truly on the rocks, Marshall said: "The message for the channel is that we're in a very good position from an inventory perspective, and embarking on a new era in terms of ultrabooks."
Read more about Acer's business plans in 2012, and the upcoming relaunch of its partner programme, here.

Image courtesy: Ryan McVay
MicroScope+
Content
Find more MicroScope+ content and other member only offers, here.