HP rivals expected to exploit split move
IDC is expecting HP's hardware rivals to try and cause unease in the channel after the vendor opted to split its operations into two
HP's rivals are expected to sow channel unease following the announcement that the vendor is splitting as they look to rock the boat with both partners and customer.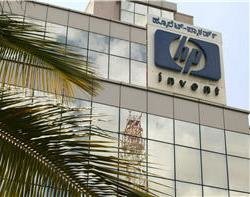 An analysis of the consequences of the decision to split HP into two parts - one running the PCs and printers and the other handling enterprise hardware, software and services - from IDC indicates that in the short-term the big hardware rivals are expected ti try and exploit the situation.
In some ways it is not only expected but well trodden territory with HP having been a target of rivals back in 2011 when the then CEO Leo Apotheker muted the idea of getting out of the PC market.
"As happened in 2011, IDC expects competitors such as Lenovo and Dell to try and leverage this and to try to lure smaller resellers and distributors away with a 'unity' message," said Chrystelle Labesque, research manager, personal computing, at IDC EMEA.
On the positive side, HP is in a much better organizational and financial shape these days and has a clearer story for the market. In the two-tier EMEA channel, which the company dominates, having two HPs could go either way: each supplier might weigh less and be less dominant, or it could get more room to focus and grow," she added.
Overall the analyst house expected the split to have little impact on customers as it had been carried out by HP for strategic reasons but it expected more development of products and services by the separate entities and some efforts would have to be made to align customer bases..
IDC also envisaged some costs on the channel side as the two businesses engaged with partners, in some cases in duplicate, in a bid to drive sales.
"In the mid term, we maintain that the split could end up being costly particularly to the volume side of both houses — HP is clearly looking at the longer-term horizon, but a strong acceleration in the value-add segments or in brand new markets (e.g., 3D printing, Big Data analytics, etc.) will be needed to prove the move worthwhile," said Labesque.
Leonard Klejnow,business development manager at Generix and deputy chair at the HP User Group, was supportive of the decision and felt that in the long-term the company would be able to provide more focus to developing its portfolio.
"There will always be hitches along the way since not every aspect and detail of such a major change can be predicted or modeled some things could be duplicated and overlap and other things could end up in no-mans land. What will make the difference is the attitude of both new companies to put the customer first whilst sorting out the detail," he said.