Software and services sector rebounding quicker than expected
The latest analysis of the software and IT services industry from TechMarketView indicates it is growing this year
The software and services industry (SITS) is set to return to growth this year, earlier than had been anticipated, as the public sector becomes an engine driving the demand for technology.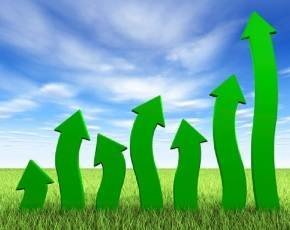 The latest analysis of the market from TechMarketView provides an opportunity for the analyst firm to revise its own forecasts of the UK SITS market and strike a more positive note about the future.
Last year the analyst house warned that the market would decline until 2016 and then would remain effectively flat until the end of the decade.
But the latest report from TechMarketView is now pointing to a return marginal growth this year and the expectation that the public sector market would grow by more than 50% faster than the private sector in the next three years.
Casting its eyes over the different themes in the market TechMarketView highlighted the move by the public sector to use 'out of the box' solutions instead of outsourcing to some of the traditional players,
In the business process services space the emergence of players providing increased automation meant that established players were coming under pressure to follow the lead and help free up customer time.
Automation was also making a greater impact in the infrastructure services area with it allowing some of the providers, including Computacenter, with the opportunity to save money.
Read more on Independent Software Vendor (ISV) community