IBM strikes Apple partnership to deliver enterprise iOS services
IBM has partnered with Apple to support iOS in a move that could be a landmark moment in changing the computing landscape in the enterprise.
IBM has given Apple a major boost in the enterprise, through a partnership that will see it provide services and software for iOS.
Supporting Apple devices like the iPad in the enterprise is a challenge for IT departments with custom support being costly and enterprises having to rely on specialist resellers to get help integrating iOS with existing systems.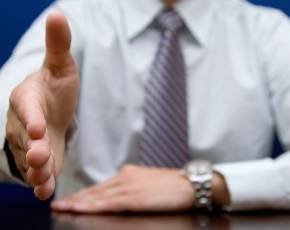 Through the partnership, IBM will introduce MobileFirst Supply and Management, an IT service that offers device supply, activation and management services for iPhone and iPad. The service will also enable organisations to lease the devices, software and services.
IBM is also developing a product called MobileFirst Platform for iOS, which it said would deliver the services required for an end-to-end enterprise capability, from analytics, workflow and cloud storage, to fleet-scale device management, security and integration.
The platform will support mobile management and support a private apps catalogue and will offer data and transaction security services. IBM will also develop a productivity suite for iOS. The products and services will be made available on IBM's development platform, Bluemix and the IBM Cloud Marketplace.
Ginni Rometty, IBM chairman, president and CEO said: "This alliance with Apple will build on our momentum in bringing these innovations to our clients globally, and leverages IBM's leadership in analytics, cloud, software and services."
Tim Cook, Apple's CEO. "For the first time ever we're putting IBM's renowned big data analytics at iOS users' fingertips, which opens up a large market opportunity for Apple. This is a radical step for enterprise and something that only Apple and IBM can deliver."
Apple has steadily been making inroads into business thanks to the popularity of iOS. Commenting on the alliance, Forrester analyst Frank Gillett said: "Apple has been dragged into the enterprise by individuals that want the same mobile convenience on the job that they use in their personal lives - but has resisted servicing enterprises for fear of losing its famed focus on top quality user experience. But rise of the mobile mind shift, the expectation of solving problems on the go from a mobile device, has compelled Apple to partner with IBM to address enterprise needs fully.
"The Apple IBM partnership is a landmark agreement. Given IBM's market strength and coverage, this partnership gives Apple enterprise capabilities and credibility at one stroke -- and gives IBM a premium advantage in the race for mobile enterprise leadership. Look for Google and leading enterprise suppliers to seek partnerships that offer a credible alternative," Gillett added.