Westcon lines up to support Avaya midmarket push
As Avaya launches the latest version of its IP Office suite, distribution partner Westcon is following through with a major push into the midmarket
Westcon has moved to build on Avaya's recent launch of its iConnect midmarket programme with the launch of its own scheme, dubbed activ8.
Both programmes support a charge by Avaya into the midmarket unified comms channel with the latest version of IP Office, Release 9, which includes a host of new features including virtualisation options, helping address a market that Avaya believes is potentially worth $170m in the UK alone.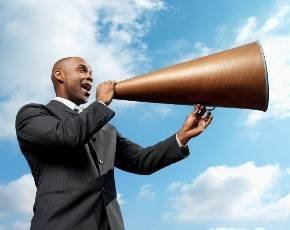 With iConnect, Avaya is targeting a small, exclusive channel of no more than 50 partners, and at the time of writing spots on the programme were going fast, but Avaya said it would also look to recruit 15 net new partners.
According to Simon Culmer, Avaya UK and Ireland business lead, Avaya is targeting partners that are genuinely new to the UCC market and does not necessarily want to poach rivals' resellers.
"A lot of those medium sized businesses are probably dealing with someone locally, who probably does all of their IT," Culmer told MicroScope, "so maybe they get their PCs and their servers and various applications from the local dealer who may not be an Avaya partner or a Westcon partner because they work in a different part of the market.
"Actually those people can switch us onto a lot of business that we don't see right now because they're a one-stop-shop for those local businesses," said Culmer.
Avaya is building out its own territory account manager teams – both to scope out the lie of the land in terms of new partner recruitment, and to bring a more localised touch to its interaction with resellers. Westcon's activ8 programme will help support this effort, said Ioan MacRae, GM of Westcon UK and Ireland.
The activ8 scheme will be made exclusively available to the 50 iConnect partners – should they choose to procure from Westcon – and will include partner enablement support; midmarket focused marketing outreach; a microsite, newsletters and blogs; pre- and post-sales support; partner event support; incentives, and access to the Westcon Academy and UC LEAP centre at its new Gatwick base.
"We're Avaya's number one distie in the UK and it's a fantastic opportunity to address the midmarket," said McRae.
"This isn't selling a box or a telephony platform, it truly is UCC and voice, video and data all in one platform that is proving successful [so] for us it was a no-brainer to get involved and support Simon and the team on the existing 35 – most of whom we already work with – and the 15 net new will be of interest to us as well," he added.
Read more on Unified Communications (UC) Services