ANS boss headlines government entrepreneur festival
ANS' Scott Fletcher joins UKTI-sponsored event designed to encourage budding entrepreneurs
ANS founder and chairman Scott Fletcher is to lend his expertise to a UK Trade and Investment (UKTI) festival designed to encourage potential entrepreneurs to start their own businesses.
The three day event is pitched at recent graduates and UKTI is billing it as a must-attend event for anybody wanting to set up a business in the UK, whether in the IT sector or not.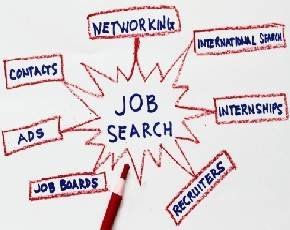 Fletcher, himself a one-time teenage entrepreneur who used to sell cockles and whelks in a Manchester pub before developing a taste for managed services, has long been an outspoken advocate of youth training and employment, particularly in the IT industry. Last year he called for compulsory computer skills to be added to the UK curriculum, and issued a stark warning over what declining interest in maths courses could spell for the industry.
"Being a panel member at the UKTI is a perfect opportunity to emphasise the importance of encouraging young, ambitious people to get into business," said Fletcher, who founded ANS at the age of 22 and has subsequently built it into a fast-growing business, turning over close to £50m per annum.
"I aim to inspire people who think about excelling in this uncertain economic climate," he added.
Further reading
Video: The impact of software engineering skills shortages
Other channel players are also starting to catch on to the need to nurture IT and business skills from a young age, with UKFast's Lawrence Jones recently pumping over £4m of his own money into a graduate training scheme, and software firm m-hance reporting it had received 3,000 applications for six graduate positions.
Larger outfits, such as services giant Wipro, are also sniffing around. Earlier this month the firm flew 19 UK engineering grads off to its Bangalore, India base to take part in a nine month internship scheme.
Android, iOS, Java and Ruby skills are reported to be in high demand, according to recent research conducted for tech start-up employment consultancy Silicon Milkroundabout.
The UKTI event is open to recent graduates or final year BA or BSc level, Masters or Research students from around the world, and will take place in early September in Manchester.