Gartner predicts growth in enterprise app stores
To reduce security risks and to improve mobile device management Gartner is expecting more enteprises to develop their own app stores
Enterprises are going to be developing their own internal app stores as part of strategies to make mobile device management easier to handle giving staff access to approved software.
By 2017 Gartner expects 25% of enterprises to have developed their own app stores and to be negotiating with software vendors for products that can be added to the ecosystem.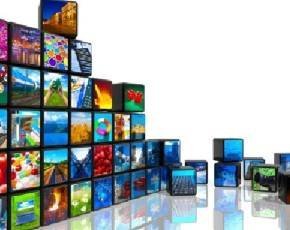 But the analyst house warns that the benefits of improved mobile device management and the attraction of staff using approved applications will only be possible if the app store is widely adopted by staff.
"Apps downloaded from public app stores for mobile devices disrupt IT security, application and procurement strategies," said Ian Finley, research vice president at Gartner.
"Bring your own application (BYOA) has become as important as bring your own device (BYOD) in the development of a comprehensive mobile strategy, and the trend toward BYOA has begun to affect desktop and Web applications as well," he added.
"Enterprise app stores promise at least a partial solution but only if IT security, application, procurement and sourcing professionals can work together to successfully apply the app store concept to their enterprises. When successful, they can increase the value delivered by the application portfolio and reduce the associated risks, license fees and administration expenses," said Finley.
Resellers have been urged to get in to app development in order to take advantage of the way the market is heading with Steve Brazier, CEO of Canalys, using his keynote at his firm's European conferencelast October to urge the channel to hire developers.
Read more on Business Intelligence Tools and Services