Picky consumers dent smartphone market in Q3
Smartphone sales hit a fallow patch during Q3 in advanced markets as buyers held off replacing their kit, the latest market data from Gartner reveal. According to Gartner principal research analyst Roberta Cozza, consumers have been waiting for new flagship devices featuring new versions of key oper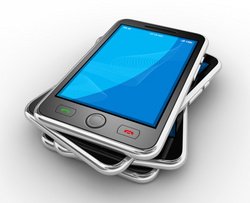 Smartphone sales hit a fallow patch during Q3 in advanced markets as buyers held off replacing their kit, the latest market data from Gartner reveal.
According to Gartner principal research analyst Roberta Cozza, consumers have been waiting for new flagship devices featuring new versions of key operating systems: "Some held off upgrading in the third quarter because they were waiting for promotions on high-end models that were launched in the run-up to the holiday season."
"Other consumers were waiting for a rumoured new iPhone and associated price cuts on older iPhone models," she added.
Indeed, the impact of buyers holding off in anticipation of the newest iPhone model has already been felt by Apple, which shipped three million fewer devices than expected.
While Nokia's dominance of the feature phone market in emerging economies ensured it remained top of the pile when all mobile device sales were taken into account, it was Samsung that walked away from Q3 with the plaudits, becoming the number one smartphone manufacturer for the first time, tripling sales to 24 million units, or 20.8% of the market.
This success boosted sales of Android, which grew its marketshare by over 25% year-on-year, and now commands a 52.5% share of the market compared to Symbian's 16.9% and iOS' 15%.
Fourth placed RIM saw its marketshare fall four percentage points on Q3 2010 to 11%, not helped by recent high-profile service disruption. Samsung's in-house operating system, Bada, came in fifth place with 2.2% of sales, and Microsoft placed sixth with 1.5% of the market.
Cozza said analysts expected Apple to bounce back during Q4, having booked strong pre-orders for the iPhone 4S, adding that Android had benefited spectacularly from a weak competitive environment.
Worldwide mobile device sales - including feature phones - totalled 440.5 million units, up 5.6% year-on-year, driven by demand in emerging markets for low-cost devices. Sales into the channel hit 460 million units as sellers prepared for the Christmas rush.
MicroScope+
Content
Find more MicroScope+ content and other member only offers, here.