Etailer group warns EU against changing returns policies
Entailers could gave a hike in the cost of returns thanks to EU legislation with little choice but to pass costs onto users. That warning has been sounded by e-retail trade body IMRG, which has reacted with dismay to the passage of proposed legal changes to the Consumer Rights Directive.

Download this free guide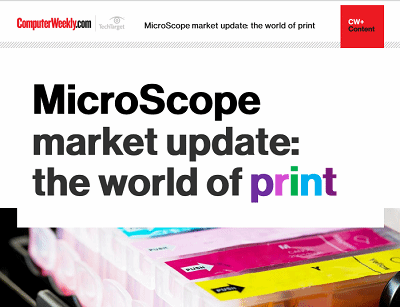 The world of print
The threat of the paperless office is as far away as ever. Get an update on recent printer happenings as well as an overview of the world of managed print services.

By submitting your personal information, you agree that TechTarget and its partners may contact you regarding relevant content, products and special offers.

You also agree that your personal information may be transferred and processed in the United States, and that you have read and agree to the Terms of Use and the Privacy Policy.


Etailers could gace a hike in the cost of returns thanks to EU legislation with little choice but to pass costs onto users.

That warning has been sounded by e-retail trade body IMRG, which has reacted with dismay to the passage of proposed legal changes to the Consumer Rights Directive.

Under the proposed draft amendments to the directive, which were voted through last week, the burden of dealing with a return that is worth more than 40 euros falls on the shoulders of the etailer.

The IMRG stated that the cost of returns currently to e-retailers across Europe was 5.7bn and the new legislation was expected to take it up to 15.7bn which it described as "unsustainable".

"These new amendments from the EU are some of the most disastrous for the online industry yet. As well as being unnecessary they would inevitably lead to significant price increases being forced onto already hard-pressed consumers, pushing up prices across all retail channels, and disadvantaging SMEs to the point where many would be forced to cease trading online altogether," said James Roper, CEO at IMRG.

He added that the move would hit SMEs in particular because it didn't just raise the bar on costs but also on complexity.

"This proposed legislation will bring risk, complexity and cost to trading online that will remove the option to do so for many start-ups, preventing smaller businesses from being able to get established in the market," he added.


MicroScope+
Content
Find more MicroScope+ content and other member only offers, here.
Read more on Salesforce Management