No relief for hard disk prices in 2012, says IHS
In spite of a ramp up of hard disk drive (HDD) production in recent weeks, the supply chain will remain constrained and prices will remain high for at least two more quarters, according to market analysts IHS. HDD producers Western Digital and Toshiba, which were both particularly badly hit by last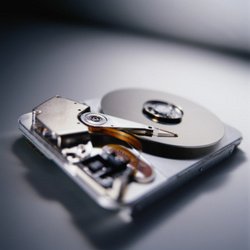 In spite of a ramp up of hard disk drive (HDD) production in recent weeks, the supply chain will remain constrained and prices will remain high for at least two more quarters, according to market analysts IHS.
HDD producers Western Digital and Toshiba, which were both particularly badly hit by last autumn's floods in Thailand, have boosted production in other countries, analysts said, while other Thailand-based components suppliers have now largely resumed production.
However this is unlikely to make up for the shortfall in production so far; global shipments in Q4 were down 26% and will decline by another 13% during Q1 2012, and 5% in Q2, IHS said.
"The recovery will be prolonged for at least two more quarters, as supply constraints keep unit shipments from climbing on a year-on-year basis until Q3," said IHS storage analyst Fang Zhang.
"HDD prices will remain inflated and inventories will continue to be depleted, showing that demand is exceeding supply," Zhang added.
IHS' latest figures suggest that HDD ASPs were up nearly 30% year-on-year at the end of 2011, and with only a 3% decline expected in Q1 2012, they will remain inflated for some time.
"[This is] for a number of reasons," said Zhang, "including the higher costs associated with the relocation of production, as well as higher component costs because of flooding impacts among component makers."
Zhang added that major PC makers had now signed annual contracts with hard disk suppliers and were now locked into elevated pricing deals for the rest of the year, which will make things difficult for everyone else.
The Samsung - Seagate and Western Digital - Hitachi GST mergers will also hold prices higher than pre-flood levels for a few more quarters because there are fewer competitors in the market, he said.
MicroScope+
Content
Find more MicroScope+ content and other member only offers, here.