Vodafone ponders Cable & Wireless bid
Vodafone has confirmed that it is in talks with Cable & Wireless Worldwide (CWW) with a view to acquiring the beleaguered comms firm for an as yet undisclosed sum. The firm has struggled to perform since its March 2010 inception, but according to speculation in theSunday Timescould be worth up t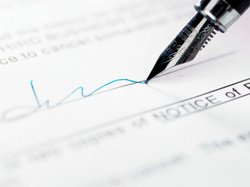 Vodafone has confirmed that it is in talks with Cable & Wireless Worldwide (CWW) with a view to acquiring the beleaguered comms firm for an as yet undisclosed sum.
The firm has struggled to perform since its March 2010 inception, but according to speculation in the Sunday Times could be worth up to £700m, a premium of over £120m on its market cap last week.
A private equity buyer is also thought to be kicking the tyres, the paper said.
In response to the reports, Vodafone issued a brief statement early on Monday 13 February.
The firm said it "regularly reviews opportunities in the sector and confirms that it is in the very early stages of evaluating the merits of a potential offer for CWW".
"There is no certainty that an offer will be made nor as to the terms on which any offer might be made. Any offer will be in cash," it said.
The deal, if made, would give Vodafone access to one of the UK's largest fixed-line telecoms networks, as well as a massive corporate and public sector customer base.
The mobility giant has until 13 March to make its intentions clear.
Image courtesy: Siri Stafford
MicroScope+
Content
Find more MicroScope+ content and other member only offers, here.