Daisy halves wholesale Ethernet costs
Ethernet wholesaler Daisy Wholesale has slashed the cost of its Ethernet packages by 50 per cent in an attempt to get VARs selling Ethernet and EFM into Britain's SME community. Daisy's campaign, whichruns until 31 August, will encourage resellers "to recognise that selling Ethernet and EFM is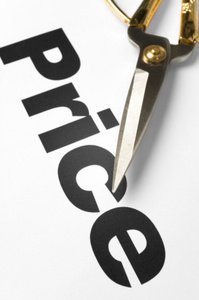 Ethernet wholesaler Daisy Wholesale has slashed the cost of its Ethernet packages by 50 per cent in an attempt to get VARs selling Ethernet and EFM into Britain's SME community.
Daisy's campaign, which runs until 31 August, will encourage resellers "to recognise that selling Ethernet and EFM is the natural selection for customers requiring higher bandwidth".
The firm claims customers could save up to £1,001 on a £1,800 per month 100Mbit package, including free installation and a Cisco router.
"While Ethernet was once a relatively prohibitive service in terms of cost, this isn't necessarily still the cast. It is therefore important that resellers revisit those customers who have previously looked at broadband and higher bandwidth," said Daisy Wholesale managing director Carl Churchill.
Churchill added that the stickiness of Ethernet services and the opportunity it brings for resellers to interconnect into their customers' premises would help cross sell additional products and applications.
"For resellers talking to customers about using higher bandwidth, or looking at upgrading some VPN environments, this is a fantastic opportunity to upsell," he said.
MicroScope+
Content
Find more MicroScope+ content and other member only offers, here.