Analysis: The new normal in the credit world
When Cisco called together the main executives in its Capital business to talk about the current state of credit the resulting conversation showed the situation seems to have changed fundamentally since the start of the recession. Throughout the last three or so years there have been moans about cre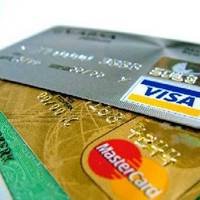 When Cisco called together the main executives in its Capital business to talk about the current state of credit the resulting conversation showed the situation seems to have changed fundamentally since the start of the recession.
Throughout the last three or so years there have been moans about credit and the issue has risen as high as Number 11 Downing Street with the current and previous Chancellor both setting out credit measures in their budgets.
The Labour answer was a credit adjudication service that would provide those companies that felt they had been wrongly denied credit with an independent source to turn to for a judgment.
In last month's emergency budget George Osborne said that it would extend the enterprise finance access scheme that would benefit up to 4,000 firms and there would be further announcements from the Business Secretary later this autumn about making sure credit was available to "make sure the recovery is properly financed".
Quoting the US management gurus McKinsey the Cisco Capital sales director for Europe Tim Stockley described a landscape of tight credit and deals done on zero percent finance as the "new normal".
That new normal is supported by the research that IDC and others have done that is quoted by the likes of Cisco that paints a fairly bleak picture.
The stats show how difficult things have been with 20% of SMEs are using their credit cards and 60% have been turned down this year by banks for a loan.
When Cisco asked its reseller base what the most important support tool it offered 82% responded saying it was providing zero percent finance.
Stockley said that as well as credit tightening the other consequence of the recession had been to change the dynamics in customers when it came to signing off orders with the finance department now in the driving seat as the IT department loses its autonomy.
But, and this is a fairly crucial but, many customers and resellers still need to buy technology and the way they do that now involves a lot more financing.
"Customers haven't refreshed and don't have the financing they need to do it," added Stockley "financing has moved up the stack."
Before the recession vendors used to talk about their financing offers for the channel and then complain about the consistently low take-up. But that seems to have changed fueled not just by customer demand but by a wider understanding in the reseller community of the power of using different financial models.
Stuart Hall, business development manager, European markets at Cisco Capital, said that it had been training financial managers at resellers about using leasing and financing and it would continue to do that for the rest of this year to spread the message further.
"It is no longer a case of thinking about financing. Because of the economic crisis everyone gets why use financing and the question is now how do they use it," he said.
MicroScope+
Content
Find more MicroScope+ content and other member only offers, here.