BYOD kills off Cisco Cius enterprise tablet
Cisco has quietly discontinued development of its Cius enterprise tablet offering, announcing on its website that it would "no longer invest in the Cisco Cius tablet form factor" or make any further enhancements to the endpoint device, although it will continue to offer Cius in a limited f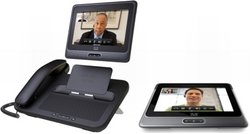 Cisco has quietly discontinued development of its Cius enterprise tablet offering, announcing on its website that it would "no longer invest in the Cisco Cius tablet form factor" or make any further enhancements to the endpoint device, although it will continue to offer Cius in a limited fashion "to customers with specific needs or use cases."
In a blog post on Cisco's website, senior vice president of and general manager of collaboration endpoint technology, OJ Winge, said that the networking vendor had decided that based on the runaway growth in BYOD and the need for connectivity between any and all devices, the Cius now represented something of a walled garden and was out of step with the technological zeitgeist.
The future of collaboration, it believes, now lies in creating and managing the end-user software experience, said Winge, where Cisco already has applications such as Jabber and WebEx.
"Over the last year, Cisco has demonstrated a commitment to delivering innovative software across a wide spectrum of operatin systems, tablets and smartphones [and] we're seeing tremendous interest in these software offerings," wrote Winge.
He added: "We intend to double down on software offerings that provide the anytime, anywhere, and any device experiences. We will leverage key learnings and key collaboration experiences native to Cius in our other collaboration products."
MicroScope+
Content
Find more MicroScope+ content and other member only offers, here.