UK economy pulls back from brink of double dip
Fears of a double dip recession have receeded slightly after the latest UK Services Purchasing Manager's Index (PMI) from Markit and the Chartered Institute of Purchase and Supply (CIPS) showed the economy grew at its strongest rate in the first quarter since the 2010 General Election. A strengtheni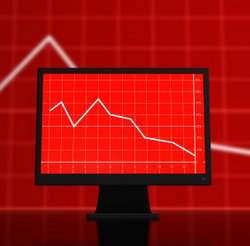 Fears of a double dip recession have receeded slightly after the latest UK Services Purchasing Manager's Index (PMI) from Markit and the Chartered Institute of Purchase and Supply (CIPS) showed the economy grew at its strongest rate in the first quarter since the 2010 General Election.
A strengthening business environment and a growing sense of confidence pished the Business Activity Index to a high of 55.3 in March, up two points on February.
This corresponds to growth of as much as 0.5% during Q1, according to Markit chief economist Chris Williamson.
The positive data also fly in the face of OECD warnings that the UK economy shrank in Q1.
Respondents to the Markit/CIPS survey reported that they were adding more jobs in reaction to increased levels of new business.
Higher enquiry levels and being able to squeeze more work from existing contracts supported the general rise in business activity, the survey said, with clients apparently increasingly willing to take firm business decisions, a welcome fillip to the channel.
"What is particularly encouraging is that this revival of business confidence is encouraging firms to take on more staff. Service sector employment rose at the fastest rate for four years over the first quarter as a whole," said Williamson.
However, he warned, "this is no run-away recovery. Although on the rise, job creation and inflows of new business continue to run well below rates generally seen in the years prior to the financial crisis".
Cost pressures still remained an acute problem for many in the last three months, with many reporting that higher fuel prices were impacting their operating costs. Margins were similarly constrained, with strong competition and client requests for discounts limiting the industry's pricing power.
Besides IT and comms, the PMI also covers transport, financial, business and personal services, and hospitality.
MicroScope+
Content
Find more MicroScope+ content and other member only offers, here.