Wick Hill lifeboat launched in Expand channel
The saga of what is to become of Expand Networks customers and partners in the wake oflast week's technology and IP acquisition byRiverbed has taken another twistas distie Wick Hill, along with competitor CDG, mounted a rescue mission in the channel. In an interview on Monday, Riverbed revealed that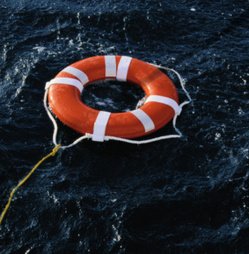 The saga of what is to become of Expand Networks customers and partners in the wake of last week's technology and IP acquisition by Riverbed has taken another twist as distie Wick Hill, along with competitor CDG, mounted a rescue mission in the channel.
In an interview on Monday, Riverbed revealed that it was open to discussions with potential partners but claimed that the rushed nature of the acquisition process meant it had not been able to get its paws on as much information about Expand's channel as it would have liked.
Among other things, Riverbed has said it will not be fulfilling any outstanding orders, providing additional licences or product to OEM partners, developing any of Expand's software or accepting returns. It also demanded that any proof-of-concept appliances currently in the field be returned.
Although spokesman Paul O'Farrell stressed that Riverbed has only taken on various assets and intellectual property, and is under no obligation to service Expand's contracts, the vendor has been blasted by some in the channel who have accused Riverbed of taking an unnceccessarily harsh line on customer service.
Wick Hill chairman Ian Kilpatrick said that a number of resellers and Expand customers had contacted the distributor in the last couple of days.
"The issue for these guys is that WAN optimisation, once implemented, is essentially core infrastructure. Expand customers are running mission critical stuff, and I want to make sure they don't feel like they're stuck in a tough position," Kilpatrick told MicroScope.
To this end the distributor plans to offer free or charge support for Expand boxes based on its own existing technical expertise, and beyond that will be implementing a migration package - depending on customer support status - that will be worth up to 40% of the cost of replacement kit.
"I understand the benefit to Riverbed is taking a competitor out, and getting the IP is also very valuable, I'm just surprised they haven't been more supportive," he said.
Image courtesy: Steve Mason
MicroScope+
Content
Find more MicroScope+ content and other member only offers, here.