Lenovo takes second spot in PC market
Consolidation and changing market dynamics have shaken the pack of PC vendors with Lenovo becoming the second largest global player for the first time as it overtook both Acer and Dell. The latest global PC shipment figures from Gartner for the third quarter showed that the poor performance in West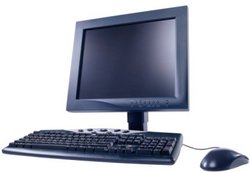 Consolidation and changing market dynamics have shaken the pack of PC vendors with Lenovo becoming the second largest global player for the first time as it overtook both Acer and Dell.

The latest global PC shipment figures from Gartner for the third quarter showed that the poor performance in Western Europe continued to drag the market down but worldwide there was growth of 3.2% year-on-year.

"The PC market in EMEA remained weak in the third quarter of 2011, due to slow consumer demand and lower sell-in to the channel," said Ranjit Atwal, research director at Gartner. "As a result, the market recorded its third consecutive quarterly decline."

The other feature of the PC market, along with the slowdown in spending, has been consolidation and the Lenovo merger with NEC and the acquisition of Medion already seems to have delivered on the market share front. HP remains the largest player in the market with a 17.7% market share in the third quarter, which is holding firm year-on-year, but Dell and Acer both lost share as Lenovo went past them with a 13.5% slice of global shipments.

Lenovo has never been as high in the rankings before and its joint venture with NEC in Japan was credited with helping along with its "aggressive marketing to both the professional and consumer PC markets," according to Gartner.



Lenovo CEO Yuanqing Yang issued a statement this morning noting that it had managed to overtake two competitors and added that it "positions the company as a strong challenger to ultimately become the global market leader."



"

We are growing in the enterprise and the consumer space - and our customers know we are fully committed to the PC market for the long term. At the same time, we will continue to invest in innovative products that will help drive the convergence of technologies and services across all four screens - smart phones, tablets, PCs and smart TV," he added.



The Gartner numbers come just a couple of days after Context revealed that PC sales across EMEA had tumbled in Q3.

Price cuts in a bid by vendors to cut stock levels led to a rise in PC sales volumes but there was a continued decline in average selling prices, which fell by 10% year-on-year despite unit shipments going up by 9%, double the level in Q3 2010. Consumer demand for desktops and laptops continues to decline 18% down on the same period last year.
MicroScope+
Content
Find more MicroScope+ content and other member only offers, here.