New Hammer services business goes beyond storage
Specialist storage distie Hammer has spun out its in-house services business into a new company to be called Malleus Ltd. Speaking to MicroScope, former Hammer solutions manager Paul Hickingbotham, who has moved across to the new firm as technical director, said the decision to spin off the business
This Article Covers
RELATED TOPICS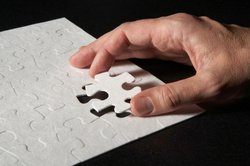 Specialist storage distie Hammer has spun out its in-house services business into a new company to be called Malleus Ltd.
Speaking to MicroScope, former Hammer solutions manager Paul Hickingbotham, who has moved across to the new firm as technical director, said the decision to spin off the business meant Hammer could help its resellers implement solutions that go beyond its traditional bread and butter storage business.
Greater convergence within the industry had brought the distie's services business into contact with vendors outside the storage sector, explained Hickingbotham, so "because of that we felt we needed to spin the services business out as a separate business with its own brand," he explained.
"We can look to work with other manufacturers to provide wrap around services, for example we have the skills set already to deliver Cisco or VMware solutions," he added.
Other vendors touched by Malleus will include software firms such as Citrix, Red Hat and Symantec, Hammer said.
Hickingbotham said Malleus would look to target storage resellers that were themselves looking to branch out into provision of broader solution sets, as well as partners that may already have skills sets in other areas but needed an extra push on particular projects.
The new firm will be located in the Midlands and will provide consultancy, tender responses, solution design, installation, project management, health checks, sales and technical training and briefings and seminar management services.
It has also partnered with training consultancies XOR Professional Services and Fast Lane to draw on their training offerings.
MicroScope+
Content
Find more MicroScope+ content and other member only offers, here.