Avisen reverses into data management outfit 1Spatial
Avisen has kicked offits rebooted buy-and-build drive with the announcement that it is to perform a reverse takeover of Cambridge-basedlocation data management specialist 1Spatial, with the Avisen name to disappear post merger. The AIM-listed firm nixed a similar strategy in 2010 following a series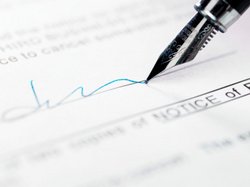 Avisen has kicked off its rebooted buy-and-build drive with the announcement that it is to perform a reverse takeover of Cambridge-based location data management specialist 1Spatial, with the Avisen name to disappear post merger.
The AIM-listed firm nixed a similar strategy in 2010 following a series of hiccups and boardroom spats, but over the summer chairman Mark Battles said the company needed to add more scale to its business after posting continuing sales of £2.3m and EBITDA of £300,000.
This morning's deal values loss-making 1Spatial at approximately £4.74m, a discount of 10.6% to the closing price of 25p per 1Spatial share on 6 October.
In a statement to the City, the companies claimed that the deal would have a significantly enhanced market cap and provide a more interesting vehicle to attract investment and pursue further acquisitive growth.
The enlarged group will be led by a team drawn from both firms, with Avisen CEO Marcus Hanke - who is also a non executive director at 1Spatial - remaining on board as chief executive, while 1Spatial CEO Nic Snape becomes managing director.
Hanke said that Avisen had achieved a "secure financial position and a solid business proposition" and as a result wanted to combine its resources with "a company that would enable greater value to be extracted from our current businesses, as well as add additional scale to our overall operations".
"We believe [the merger] provides value to all of the combined shareholders and an excellent platform for mutual growth," he added.
Photo courtesy: Siri Stafford/ThinkStock
MicroScope+
Content
Find more MicroScope+ content and other member only offers, here.