PCs "not a compelling product" for consumers, says Gartner
Gartner hassaid that the PC is no longer a compelling device for many consumers after updating its full-year 2011 market forecast today. Speaking candidly in the wake of yet another market downgrade, Gartner research director Ranjit Atwal said that both consumers and businesses were delaying new pur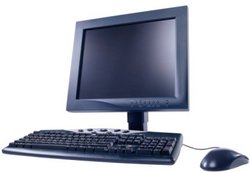 Gartner has said that the PC is no longer a compelling device for many consumers after updating its full-year 2011 market forecast today.
Speaking candidly in the wake of yet another market downgrade, Gartner research director Ranjit Atwal said that both consumers and businesses were delaying new purchases due to a combination of economic uncertainty and the lure of alternative client devices.
"Generation Y has an altogether different view of client devices than older generations and are not buying PCs as their first, or necessarily main device," he said.
"For older buyers, today's PCs are not a particularly compelling product, so they continue to extend lifetimes as PC shops and IT departments repair rather than replace these systems," said Atwal.
Added fellow research director George Shiffler: "Tablets have dramatically changed the dynamic and HP's decision to rethink its PC strategy simply highlights the pressure that PC vendors are under to adapt to the new dynamic or abandon the market.
"Vendors' tried and true business models are failing ... vendors only seem to be flailing as they look for quick fixes [and] the resulting chaos is just creating more confusion across the supply chain," he added.
Worldwide unit growth is on pace to hit 352 million units this year, up 3.8% on 2010, down sharply from a previous projection of 9.3% as economic turmoil continues to wreak havoc in the critical European and North American markets.
Next year, sales are currently expected to total 404 million units, a number originally forecast for this year. This would represent 10.9% growth on 2011, revised down from 12.8%.
MicroScope+
Content
Find more MicroScope+ content and other member only offers, here.