Brit PC market hits the rocks in Q2
The British PC market slumped 15% during the second calendar quarter of the year, with shipments down to just 2.5 million units, according to the latest market analysis from Gartner. A combination of negative economic outlook and inventory adjustments meant ananticipated uptake in the professional s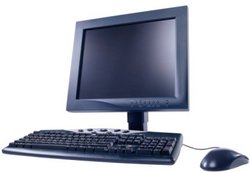 The British PC market slumped 15% during the second calendar quarter of the year, with shipments down to just 2.5 million units, according to the latest market analysis from Gartner.
A combination of negative economic outlook and inventory adjustments meant an anticipated uptake in the professional segment, thanks to the migration to Windows 7, failed to materialise, with the sector instead declining 13.5%.
Meanwhile consumer spending also stalled as end-users elected to hang on to ageing kit or splashed out on tablet devices, which Gartner does not count in its PC market stats.
"PCs are not attracting consumers' displosable income, particularly in light of alternative devices. While remaining an important device to consumers, there are few compelling technological reasons to drive PC replacements," said principal analyst Isabelle Durand.
In the UK, all top five vendors save fourth-placed Samsung and fifth-placed Apple registered declines in shipments
HP moved up into first position, taking 21.6% of the market with 530,000 units shipped, down 10.7% on Q2 2010, while Dell maintained its second place, accounting for 16.6% of the market, or 408,000 units, down 11.8% over the same period last year.
Market whipping-boy Acer was down 47.4%, accounting for just 13.9% of the market in Q2, with 341,000 units shipped. To indicate the scale of its problems, this time last year it held 22.4% of the market and shipped 648,000 units.
"Acer's decline pulled down the market further than expected," Durand conceded. "[It] had significant inventory that led to its weak performance, but it also prevented other vendors from pushing new shipments into the channel."
The story across western Europe was not any better, with shipments down 18.9% across the region, leading Gartner's Meike Escherich to speculate that the quarter's results could "indicate a structural change in the market that threatens to continut in the near future".
MicroScope+
Content
Find more MicroScope+ content and other member only offers, here.