Fujitsu rallies channel for tablet PC wars
Fujitsu has set out plans to "dominate" the business tablet PC market and is calling on the channel to get involved as it launchesits business-centric Windows-basedStylistic Q550. The business tablet markethas long been the near-exclusive stomping groundof Apple's iPad. However, this has b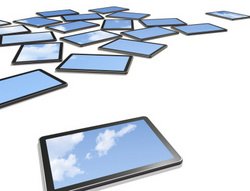 Fujitsu has set out plans to "dominate" the business tablet PC market and is calling on the channel to get involved as it launches its business-centric Windows-based Stylistic Q550.
The business tablet market has long been the near-exclusive stomping ground of Apple's iPad.
However, this has been largely down to consumerisation of workplace IT, and some resellers have accused other PC makers of completely missing the boat in terms of mounting an effective response in the b2b world.
Fujitsu is plotting a major advertising and marketing campaign to emphasise the product's corporate credentials, and claims that options such as portable keyboards and a full desk workstation will put it "head and shoulders" above the competition.
The firm us already working on a number of pilot projects among enterprise customers and has teamed up with larger resellers to drive this.
Fujitsu Technology Solutions UK managing director Michael Keegan said the campaign would be "deep, broad and sustained" and hoped this would trigger interest from a wider range of VARs.
"We are ready to support every effort our partners make to exploit it," he said.
Q Associates sales and marketing director Andrew Griffiths added: "We have already placed a number for pilot projects and strong prospects for major orders. Our expectations for Fujitsu in the slate market are high."
MicroScope+
Content
Find more MicroScope+ content and other member only offers, here.