UK firms pay £2m to cover costs of unlicensed software
The cost for UK businesses hoping they could cut corners by dodging the license fees for their software ran into millions last year as many were caught, often with the help of whistleblowers, and forced to cough up. Figures from the Business Software Alliance (BSA) show that the cost of using unlic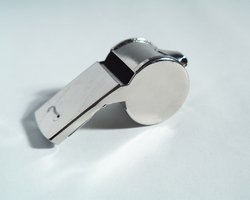 The cost for UK businesses hoping they could cut corners by dodging the license fees for their software ran into millions last year as many were caught, often with the help of whistleblowers, and forced to cough up.

Figures from the Business Software Alliance (BSA) show that the cost of using unlicensed software dopubled last year compared to 2009 to £2m as firms paid settlements, the largest of which reached £40,000, and fees to get the correct software.

The size of the money spent by firms trying to get back on the right side of the law highlights the ongoing negligence among customers and the need for the BSA and channel partners to continue to educate users about the risks of non-compliance.



Michala Wardell, chair of the BSA UK Committee, said that given the ongoing tough economic times the £2m was "money businesses can ill-afford to lose".

"Many businesses need to understand that software is a valuable asset and is a key driver of growth for UK plc. Companies that don't comply can expect to face stiff financial penalties as a consequence," she added.

One of the ways the BSA has been gathering information about unlicensed firms has been through encouraging whistleblowing and Julian Swan, compliance marketing EMEA at the BSA, said that was having a real impact on anti-piracy.

"Informant reports come through frequently and businesses need to be aware that it is easy for employees to blow the whistle on unlicensed software use. Companies that cut corners to save costs when it comes to renewing their software licenses are breaking the law and this is an ideal excuse for frustrated employees to secure some payback on management that thinks it can get more with less," he said.

MicroScope+
Content
Find more MicroScope+ content and other member only offers, here.