Alcatel-Lucent in on pioneering LTE trial
Alcatel-Lucent and infrastructure outfit Arqiva have teamed up tostart a Long Term Evolution (LTE) wireless trial in a remote part of Wales, using parts of the 800MHz spectrum freed up by the digital switchover. The duo hope to use the trial to demonstrate the viability - in both economic and techni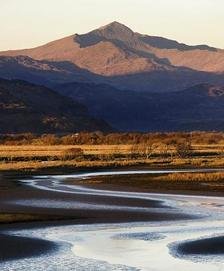 Alcatel-Lucent and infrastructure outfit Arqiva have teamed up to start a Long Term Evolution (LTE) wireless trial in a remote part of Wales, using parts of the 800MHz spectrum freed up by the digital switchover.
The duo hope to use the trial to demonstrate the viability - in both economic and technical terms - of extending broadband services to inaccessible parts of the UK through a neutral-host wireless network.
This is the first such trial to take place in the UK, and Arqiva claims it could deliver speeds of up to 50Mbit/s.
"LTE technology offers the potential to accelerate the availability of broadband services to individuals and businesses that do not have access to services that many of us take for granted," said Alcatel-Lucent president of northern Europe, Lakh Jemmett.
Arqiva managing director of Government, Mobile and Enterprise, Steve Holebrook, said he believed the combination of LTE technology on the 800MHz and a neutral-host commercial model was the best way of providing rural communities with broadband "quickly, efficiently and cost-effectively".
Earlier in the week culture secretary Jeremy Hunt unveiled government plans to fund the roll-out of superfast broadband services to between 85% and 90% of the UK by 2015.
Part of the coalition's plan is to attract private sector investment in new delivery technologies - such as satellite - in areas where installing fibre-optic cables may be impractical.
Photo courtesy David Clapp/The Travel Library/Rex Features
MicroScope+
Content
Find more MicroScope+ content and other member only offers, here.