D-Link shakes up education strategy
D-Link has revitalised its approach to its core education market, unveiling a new 0%financing plan and announcing the appointment of a new head of education. The networking vendor's BudgetWise purchase plan will allow public sector buyers to skirt restrictive rules on how they are able to procure an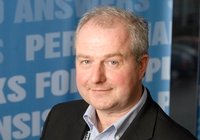 D-Link has revitalised its approach to its core education market, unveiling a new 0% financing plan and announcing the appointment of a new head of education.
The networking vendor's BudgetWise purchase plan will allow public sector buyers to skirt restrictive rules on how they are able to procure and finance equipment through the channel, said D-Link UK and Ireland general manager Chris Davies.
"Often other vendors put a balloon payment at the end to acquire the equipment, and that is against regulations for the public sector. They are not allowed to get into those arrangements," he explained.
The new scheme will allow buyers to spread their purchase costs across a three-year period with fixed payments agreed at the outset. Title of the equipment will pass to the customer with no further charge at the end of the agreement, and options to upgrade are also available.
In addition, partners offering equipment through the purchase plan will receive full payment up-front from D-Link, as well as extra sales incentives. The offer is available across D-Link's range with a minimum order value of £5,000.
Meanwhile, John Botham, a former head teacher and advisor to the Labour government has joined D-Link to foster high-level contacts within the sector.
Speaking to MicroScope, Davies said that a slowdown in education orders during calendar Q3 was now showing signs of picking up again.
"People are realising they can't stop spending on these installations now, and we're seeing LEAs coming back to us and asking for more creative ideas to keep things going," he said. "A lot of projects that disappeared in Q3 have now reappeared on the map."
D-Link's latest initiative came on the same day as education supplier RM announced full-year results.
With sales and profits both up, the firm took the view that the government cuts had not yet caused a deep impact on the sector, with the chief executive saying in a statement that the "overall funding environment for schools is better than anticipated".
MicroScope+
Content
Find more MicroScope+ content and other member only offers, here.