Windows 7 migration skills gap opening up
The migration to Windows 7 is going to produce a skills shortage of specialists able totransition firms from XP and 2000 versions to the latest Microsoft OS. The warning comes from Gartner, which states that from next year until 2012 the demand for qualified Windows 7 migration experts will exceed s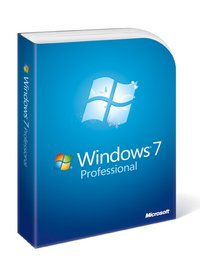 The migration to Windows 7 is going to produce a skills shortage of specialists able to transition firms from XP and 2000 versions to the latest Microsoft OS.
The warning comes from Gartner, which states that from next year until 2012 the demand for qualified Windows 7 migration experts will exceed supply.
As a result IT directors will have to dedicate more funds and allocate resources to making sure they ensure their Windows 7 migration schedule stays on track.
"Corporate IT departments typically prefer to migrate PC operating systems via hardware attrition, which means bringing in the new OS as they replace hardware through a normal refresh cycle," said Charles Smulders, managing vice president at Gartner.
"Microsoft will support Windows XP for four more years. With most migrations not starting until the fourth quarter of 2010 at the earliest, and PC hardware replacement cycles typically running at four to five years, most organisations will not be able to migrate to Windows 7 through usual planned hardware refresh before support for Windows XP ends," he added.
Gartner has outlined the three main options for firms with a desktop refresh as the first, providing a chance to get PCs with Windows 7 installed, carry on with an upgrade programme but with the knowledge it might not be the cheaper option or look to do a partial move to the latest OS and stagger the process.
The key concern highlighted by the latest Gartner analysis is that over the next couple of years the cost of labour will increase and that could make upgrading more expensive than current budget plans have forecasted.
MicroScope+
Content
Find more MicroScope+ content and other member only offers, here.